HCRC & CogSci 21st Anniversary Reunion
HCRC will be 21 years old in 2010 and to celebrate we will be holding a reunion in Edinburgh in May!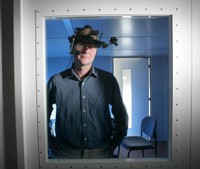 A reunion for all members, past and present, of HCRC and the former Centre for Cognitive Science will be taking place in Edinburgh in May 2010.
There will be a wide range of talks, opportunities to reminisce with friends and colleagues from the past and visit your old haunts, a chance to visit the new Informatics Forum as well as a welcome reception, ceilidh and gala dinner.
The reunion will take place on Thursday 6 & Friday 7 May 2010.
Many of the presentations from the talks are now available to view

If you have any questions about the event please email
alumni@inf.ed.ac.uk
Document Actions